The Tlaxcala Carnival is a tradition better known as "The Carnival" in which its participants wear typical and quirky costumes.
The Tlaxcala Carnival is held every year where the residents of Tlaxcala and their neighbors from the State of Mexico, Hidalgo and Puebla celebrate in the streets dancing, singing and having fun for a few days. The carnival is celebrated on Sunday, Monday and Tuesday before Ash Wednesday. The joy is manifested through popular dances, outlandish costumes and a wide range of music and songs.
The Tlaxcala Carnival was born from the 17th and 18th centuries when the owners of the haciendas held large parties where the Indians and laborers did not have access, so the people gathered in the streets and squares to have fun mocking the bosses and foremen, his music, clothing and bourgeois life.
Among the dances characteristic of this carnival are the dance of the Charros, the Cuadrillas, the Catrines, the Chivarrudos, the dance of the Knives among many others.
During the Tlaxcala Carnival each different state entity chooses its own dance.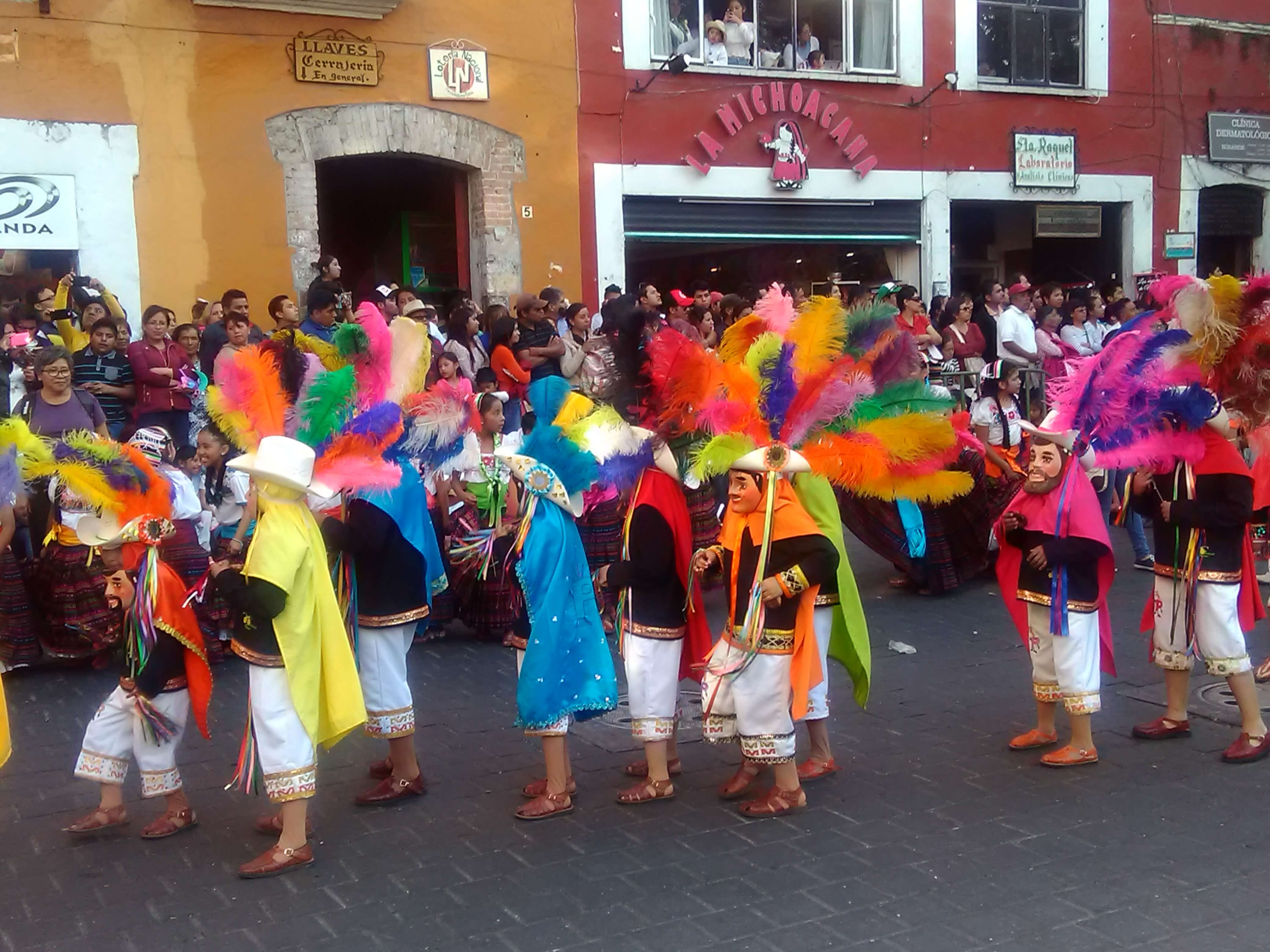 The Tlaxcala Carnival is made thanks to the efforts of many volunteers who offer their help organizing, collecting funds for music, cooking typical food for the dancers and participants, embroidering costumes and dresses and many other activities. This strengthens the customs and social relations of the community,
For more detail in the programming of this carnival you can check the Facebook page