Tradicional Delights of Oaxaca includes traditional food that characterizes the state of Oaxaca and is recognized for its exquisite flavor.
Oaxaca is one of the states with the greatest diversity of ethnic and cultural groups in Mexico and thanks to this it has a gastronomic richness that is internationally recognized. The combination of basic ingredients such as corn, chili peppers and beans have created exquisite flavors in every indigenous culture of the state.
Siente Moles, dishes for which Oaxaca is recognized.
The Seven Moles of Oaxaca are recognized for their exquisite diversity of flavors. Having its origin in the seven regions of Oaxaca since pre-Columbian times. Each of these is made with different ingredients in particular with various kinds of peppers, grains and spices. Among the Seven Moles are: black mole, green mole, yellow mole, red mole, red mole, chichilo mole and chicken stew with olives. These moles have their origins since pre-Columbian times.
Each of these moles is distinguished by its peculiar flavor and can be accompanied with a variety of meats such as pork, beef and chicken among others.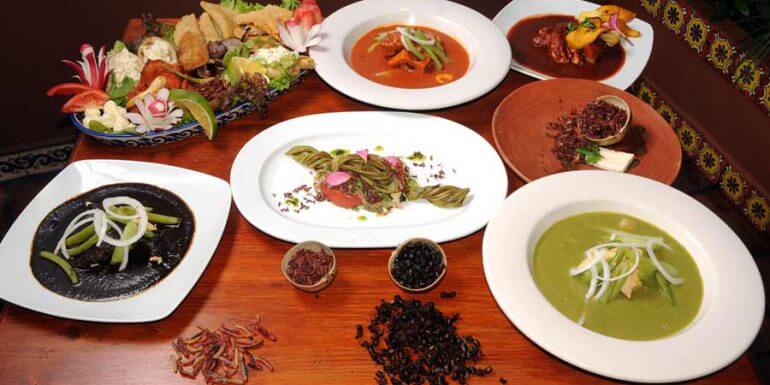 Tlayudas of Oaxaca, exquisite corn tortillas. One of the traditional Delights of Oaxaca
The Tlayuda is one of the most distinguished dishes in the region of the Central Valley of Oaxaca, based mainly on a corn tortilla approximately thirty centimeters in diameter with a brittle and leathery consistency. It is usually prepared with beans, Oaxaca cheese, salsa, avocado, pork or beef jerky. The great variety of ingredients that accompany Tlayuda is very wide, in other regions of Oaxaca they can be accompanied by chapulines, guacamole shrimp and many more. Tlayuda was declared Intangible Cultural Heritage by UNESCO in 2010.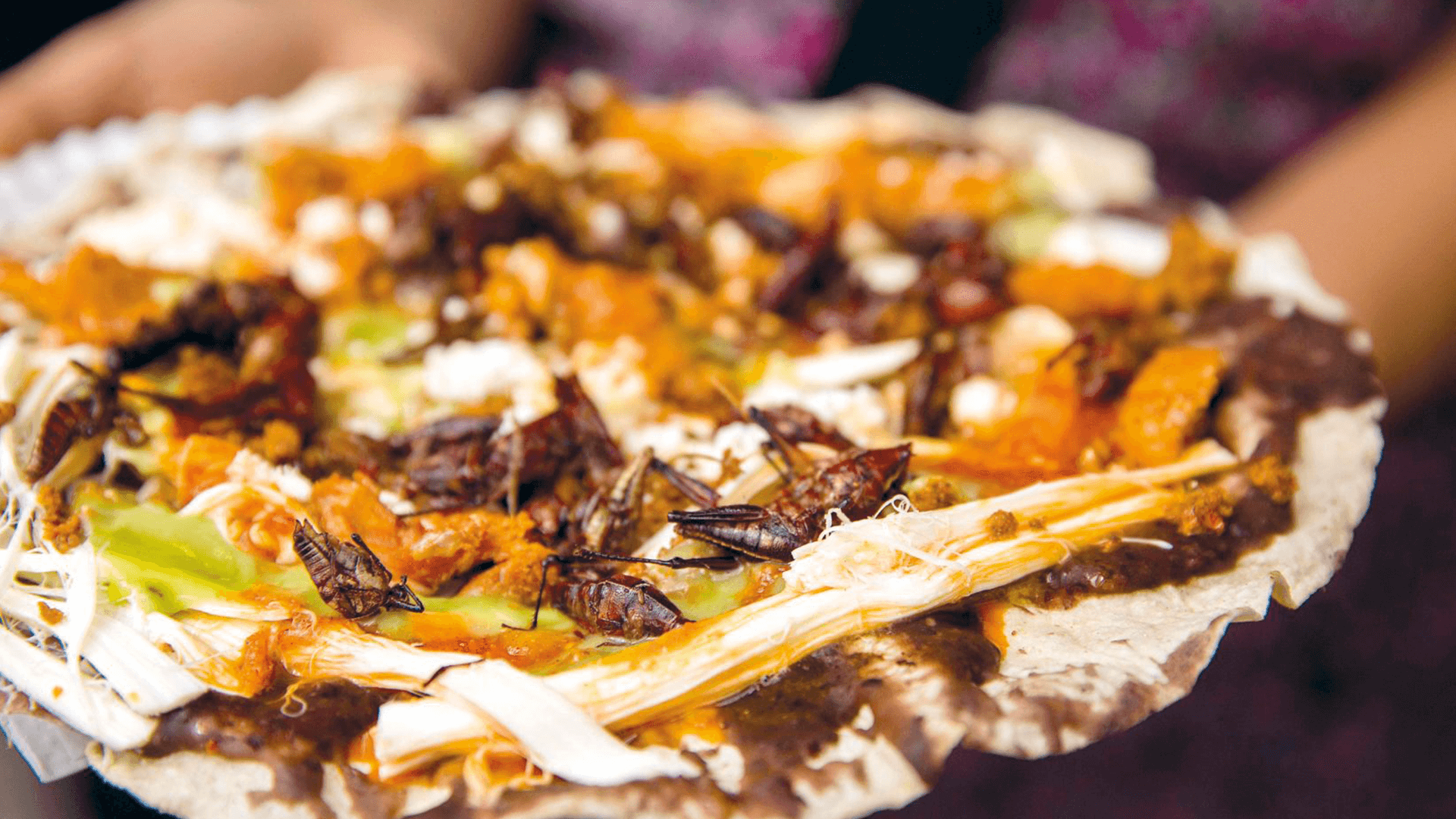 Crispy Oaxacan Chapulines, delicious roasted Oaxaca-style insects.
The Chapulines is a pre-Hispanic meal of grasshoppers from the region that are collected at certain times of the year. They are washed and roasted in clay comal where garlic, salt and chili are added, obtaining crispy grasshoppers with flavor, sour, spicy and salty. They are usually eaten as a tasty snack accompanied by a drink. They are also enjoyed with corn tortillas, guacamole and hot sauce. Chapulines are a source of protein, zinc, calcium and other vitamins and minerals.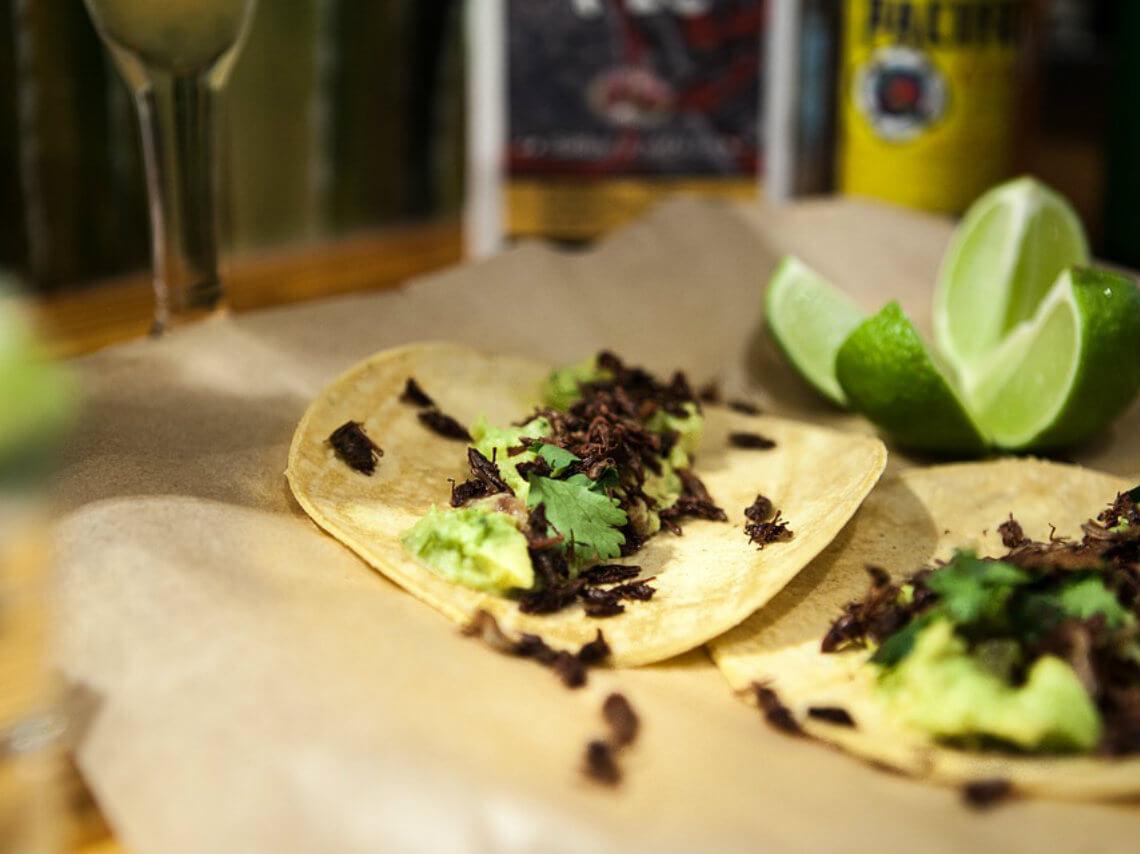 The Oaxacan Tamales recognized for their special flavor for being wrapped in banana leaves.
The Oaxacan Tamales are another of the typical delights of Oaxaca. Unlike tamales from other states, Oaxacan Tamales are wrapped in banana leaves. The typical ones are prepared from pork or chicken with black mole and in some regions of Oaxaca they are prepared with iguana meat, yellow mole or chipilin.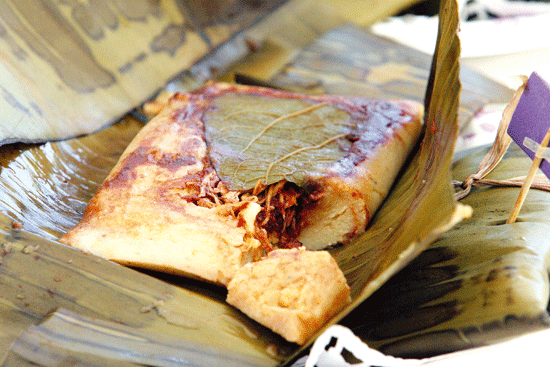 El Tejate is also known as the Drink of the Gods.
Tejate is considered the "Drink of the Gods" since during pre-Hispanic times. It was a sacred drink used in religious ceremonies in the Zapotec and Mixtec indigenous cultures. El Tejate is prepared with roasted corn, fermented cocoa, mamey seeds, cocoa flower and water. It is taken cold, it is very refreshing and rich in antioxidants.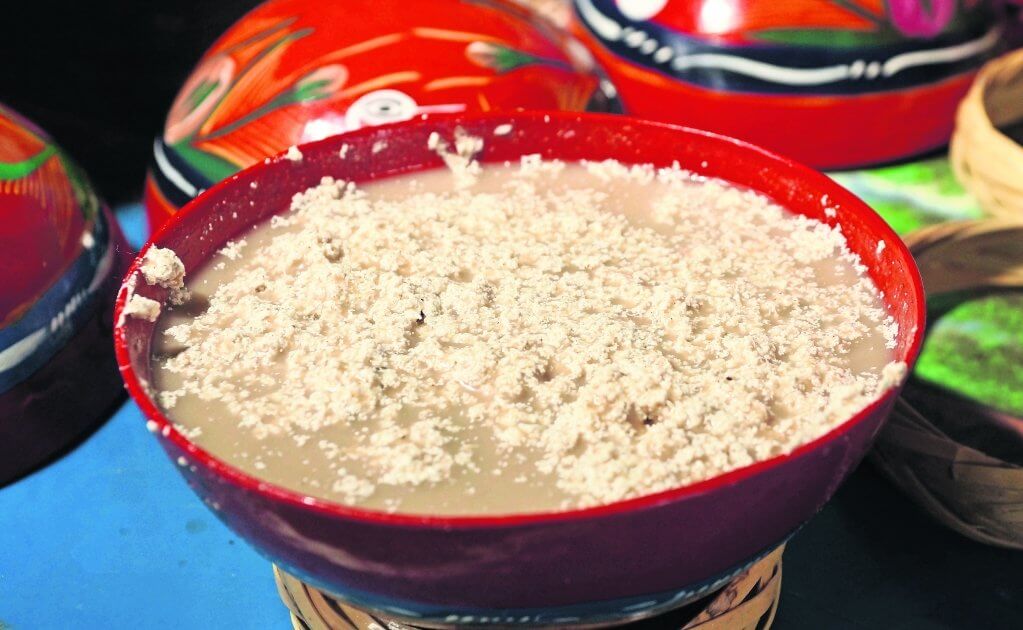 Oaxacan Chocolate from Metate with its hint of cinnamon and almond.
Oaxacan Chocolate is typical in the gastronomy of Oaxaca. Its preparation based on cocoa, almond and cinnamon acquires a very special flavor when it is handcrafted into metate. It is enjoyed prepared in a hot drink based on water or milk. Without a doubt, one of the Traditional Delights of Oaxaca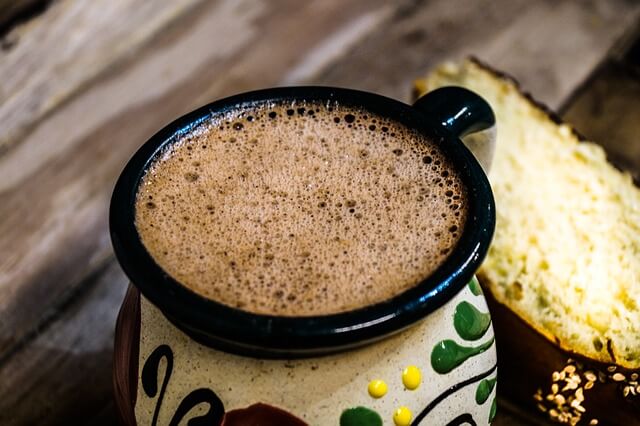 Otros Artículos de Interés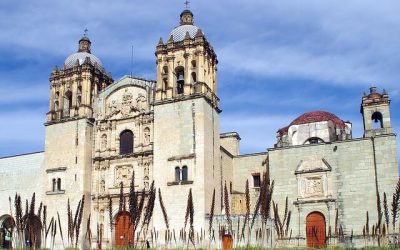 Get to know the Regionalisms in Oaxaca to enjoy your visit to this state more and better understand the talks with its beautiful local people.The regionalisms in Oaxaca are part of its culture with a rich variety of phrases or words very peculiar to this region. We...