Los Cabos with beaches, deserts and mountains is combined in landscapes never imagined.
Its warmth and its bohemian atmosphere can be felt even among the movement of the people.
Los Cabos is located right on the southern part of the Baja California Peninsula with deserts, mountains and beaches that combine to form landscapes with views never imagined. Tourism is more concentrated in the area between Cabo San Lucas and San José del Cabo. The Cabo San Lucas Arch is already a symbol of Los Cabos as it is a natural beauty of rock formations that can be admired from any angle.
In Los Cabos you can find activities for all types of tourism. From a relaxed and calm day or a day full of adventure and fun. The activities contemplate budgets from the most economical to the most luxurious.
Its beaches offer a variety of activities and fun
Los Cabos has varied and beautiful beaches where you can enjoy countless activities. Beaches such as Cabo Real, Santa Maria, Cabo Bello, Viudas, Buenos Aires and more are good options to have a good time. Playa del amor is ideal for swimming and sunbathing.
The depth of the blue sea in Los Cabos makes it an ideal place for fishing
Sport fishing has been one of the most practiced activities, in particular the Blue Marlin fishing, one of the most recognized fish in this region. There are also sea bass and tuna among others. There are many fishing tournaments for all levels from beginners to real experts. You always enjoy these events admiring the specimens brought by all the participants.
Other sports activities on the beaches of Los Cabos include diving, sailing, snorkeling, surfing and many more, all of great adventure and fun. In Los Cabos, the walks along the beaches are an opportunity to contemplate and admire the beauties that nature has placed in our hands.
Other Articles of Interest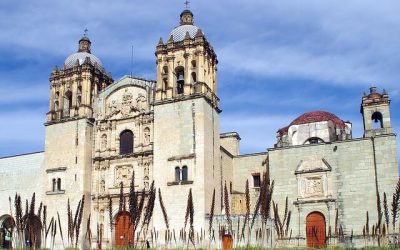 Get to know the Regionalisms in Oaxaca to enjoy your visit to this state more and better understand the talks with its beautiful local people.The regionalisms in Oaxaca are part of its culture with a rich variety of phrases or words very peculiar to this region. We...