Cusárare represents a dignified Tarahumara community surrounded by beautiful natural sceneries
Cusárare enjoys a large area where the entire population is dispersed. It is common to find the Tarahumaras everywhere wearing their typical clothes of intense colors and performing their daily tasks. Everything in their community is connected to nature, its aroma of forest pines can be perceived in every corner, without a doubt the Sierra Tarahumara welcomes the community between beautiful and magnificent sceneries.
Its founder was the Jesuit father Juan Fonte who in 1607 gave the name of Tarahumara to the Tepehuan Indians. Since then, they have been known as the Tarahumara. The Jesuit friars were appointed to build in 1702 with adobe and stone the temple located in the center of the community and which they named the Santos Cinco Señores de Cusárare (theHoly Five Lords of Cusárare).
A visit to Cusárare gives us the opportunity to connect with nature and remember the greatness of the country in which we live.
One of the biggest attractions of the community is the Cascada de Cusárare, which is considered one of the most beautiful in the Sierra Tarahumara with an impressive fall of 30 meters. Its view is breathtaking from the lookout and the path descending the 280 steps will put you in touch with all your senses as you descend and feel the cool breeze on your face and your whole body, an experience that only a few times we can have. Camping outdoors and practicing rappelling on its immense rocks are activities that are enjoyed with the family.
Their most important festivities are part of their religion
For the Cusárare community the most relevant celebrations are the celebration of Easter and the Virgin of Guadalupe which are the most representative of the region. The museum of Loyola located in the center of the community houses the most important collection of paintings of the north of the country with paintings of sacred art.
Other Articles of Interest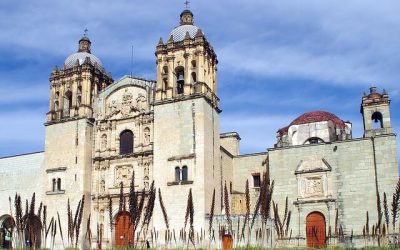 Get to know the Regionalisms in Oaxaca to enjoy your visit to this state more and better understand the talks with its beautiful local people.The regionalisms in Oaxaca are part of its culture with a rich variety of phrases or words very peculiar to this region. We...