The Llorona in Xochimilco, is a show that integrates contemporary music with songs in Nahuatl, pre-Hispanic dance and theater.
The spectacle of The Llorona in Xochimilco has been going on since 1993 to spread the natural wealth of Xochimilco and at the same time preserve the cultural, artistic and historical integrity of our Mexican culture through artistic expressions such as music, theater and dance. This show takes place during the months of October and November and year after year invites all those who seek to experience a unique mystical, artistic and cultural event  within Mexico City.
La Llorona in Xochimilco has as a natural setting the charming Tlílac Lagoon, located in the Chinanpera area of ​​Cuemanco in the Xochimilco delegation, there, the water of the canals, the sounds of the birds and the blowing of the wind between the hollows are the perfect place to go back to a Mexico that was, and will continue to be present in Xochimilco
Xochimilco was a town where the Chinampas and water channels formed an essential part of their system of agriculture in pre-Hispanic times and were officially recognized as an Important System of World Agricultural Heritage (SIPAM) by the United Nations Food and Agriculture Organization. Agriculture (FAO) in 2018.
Xochimilco, a site that was named Cultural Heritage of Humanity in 1987 by UNESCO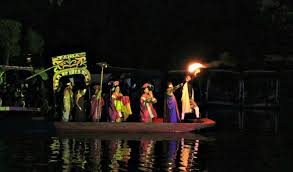 This representation of The Llorona in Xochimilco is shaped by pre-Hispanic dance and music where prehispanic instruments such as clay, bone and reed flutes, whistling jugs, drums, mud drums, rain sticks, gourd and gourd rattles and bone scrapers are fused with contemporary instruments such as the violin, guitar, harp and marimba among others and thus make the public come into contact with the ancestral sounds that are part of our mestizo identity.
For more details regarding this spectacle go to the website http://www.lalloronaenxochimilco.com
You can also consult the Facebook page https://www.facebook.com/lloronaenxochimilcodecuemanco/
Other Articles of Interest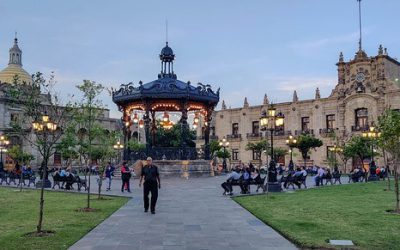 Regionalisms in Guadalajara. Get to know some of the most used tapatías words in this beautiful city.Regionalisms in Guadalajara have a rich variety of phrases or words that are used daily by people from Guadalajara. Here we present you some of the best known and used...