The outstanding dishes of Baja California include those that have traditionally distinguished themselves for years throughout the region.
The cuisine of Baja California is based mostly on seafood products, particularly fish and shellfish from the region. Its tourist development has gone hand in hand along with its gastronomic evolution thus adopting its own culinary style. Most of its dishes are based on seafood products that have been able to integrate with a wide variety of ingredients to give that peculiar seasoning that is distinguished in its cuisine and that is able to surprise locals and visitors. Among the outstanding dishes of Baja California, we have:
Today the Caesar Salad is served in restaurants around the world, which is a pride to know that this recipe was created in the city of Tijuana in the "Hotel Cesar" by Chef Livo Santin in 1940. Subsequently the recipe was patented by the hotel owner César Cardini. located in the center of the city between Av. Revolution and 6th Street.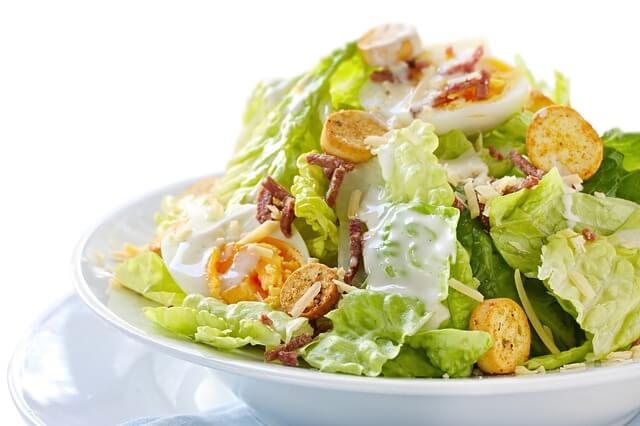 Ensenada Fish Tacos is a 30-year tradition in Ensenada.
Since the 1960s, Ensenada has created several dishes with seafood products, including Ensenada Fish Tacos, a delight that combines corn tortillas with fish fillet and fried fish served with chopped cabbage, tomato sauce, lemon and a chive dressing. Today Ensenada fish tacos are served throughout Mexico and these are part of the outstanding dishes in Baja California.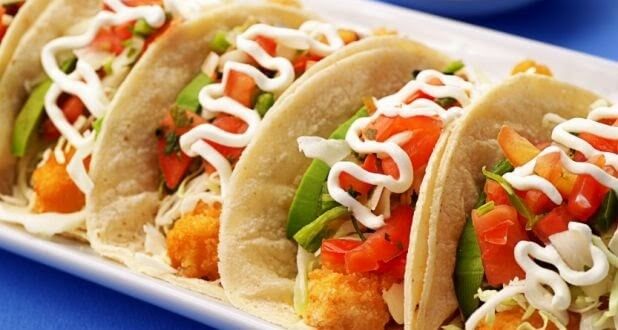 Pueblo Nuevo Style Lobster.
It was from the 50s that the Lobster of Puerto Nuevo began to forge its popularity in the cuisine of Baja California. Initially, the lobster of Puerto Nuevo was prepared by the wives of a group of fishermen who gave fishing trips to tourists, when returning from fishing the wives offered tourists a meal that included fried lobsters in butter with rice, beans and flour tortillas. So over time they gained popularity among tourists traveling to Pueblo Nuevo to taste this delicious dish. Today, Pueblo Nuevo has more than 30 restaurants that distinguish it for its local cuisine.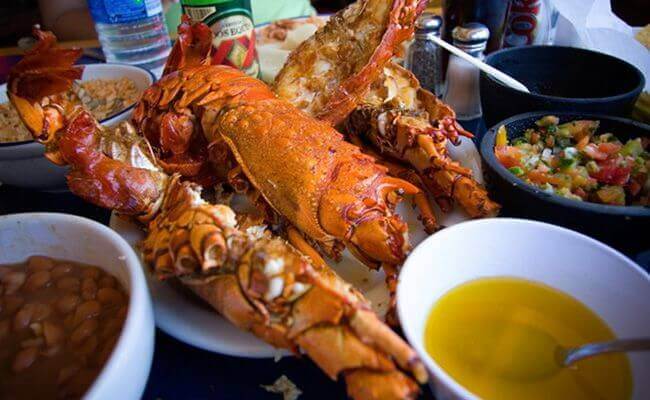 Tecate Bread reflects a history of artisan bakers.
The Tecate Bread has been recognized by locals and foreign visitors by retaining its traditional techniques for years, mainly by continuing to use wood-fired ovens for baking these. Tecate Bread has a great variety in sizes, types, shapes and colors that characterize them for their traditional flavor.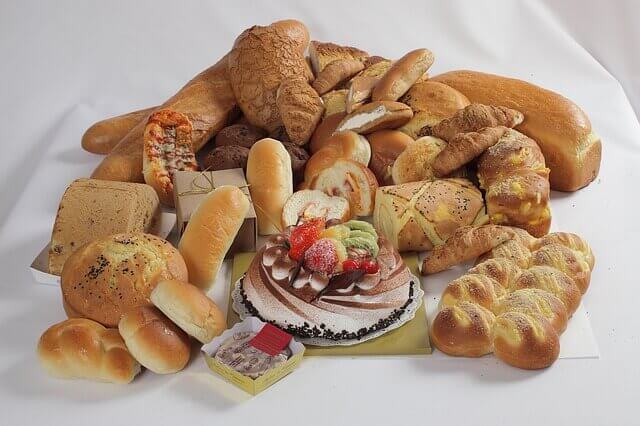 Mexicali Chinese Food is an oriental heritage of this culture.
At the end of the last century, the migration of Chinese to the City of Mexicali was very considerable that by the beginning of 1900 there were an estimated twelve thousand Chinese living in the city. Over the years, oriental cuisine has expanded throughout the city, Mexicali being recognized for the Chinese food that is served in the many restaurants of this specialty and we can practically find it in every corner of the city.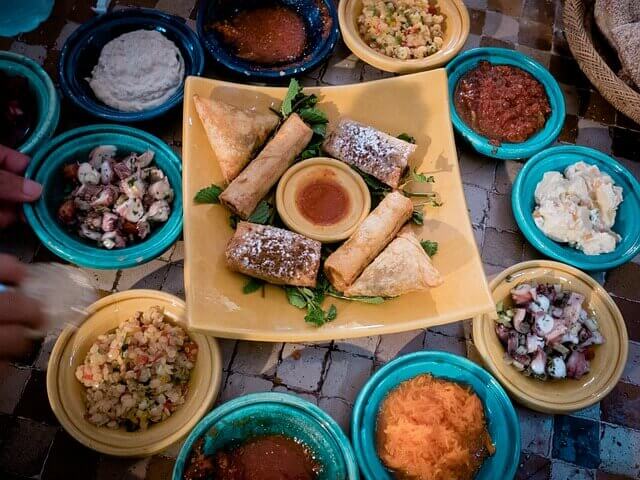 Russian cuisine of the Guadalupe Valley.
The Guadalupe Valley in Ensenada is a region that began to be colonized by migrants from Russia in the early 1900s who initially engaged in farming and raising domestic birds. Today there is the Russian Community Museum of the Guadalupe Valley where you can learn more about the culture and also enjoy Russian dishes, bread, cheese and artisanal wine. There are also some Russian families that offer their Russian cuisine to visitors.
Other Articles of Interest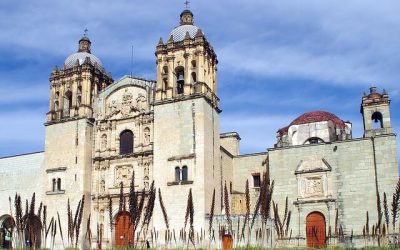 Get to know the Regionalisms in Oaxaca to enjoy your visit to this state more and better understand the talks with its beautiful local people.The regionalisms in Oaxaca are part of its culture with a rich variety of phrases or words very peculiar to this region. We...