The ruins of Monte Albán are a legacy of the Zapotec culture that existed in the central valleys of Oaxaca for more than 1200 years (500 b.c – 700 a.d)
The Archaeological Site of Monte Albán is the legacy that the Zapotec culture left for humanity. It was the ancient capital of the Zapotecas founded in the year 500 a.C on the top of a mountain right in the center of the central valleys of Oaxaca. In its period of greatest flowering reached a population of close to 35 thousand inhabitants dedicated to agriculture.
The ruins of Monte Albán served as a ceremonial center where ceremonies and rituals were held. The Zapotecs lived on the slopes of the mountain and only the religious, political and military elites lived within the ceremonial center. Throughout its history, the city maintained strong ties with other Mesoamerican peoples, especially with Teotihuacán. The abandonment of the city took place between the period 500 – 800 a.D.
Monte Albán was declared a World Heritage Site by UNESCO in 1987
Monte Albán was one of the most important cities in Mesoamerica founded on the top of a Mountain. Like many archaeological sites, they are the remains of platforms or pyramidal bases that supported the buildings used for religious ceremonies, public administration and home for the religious and military society. Among the buildings that can be seen are the Central Plaza, the Building L, the Palace, the Astronomical Observatories, the Ball Game and some more.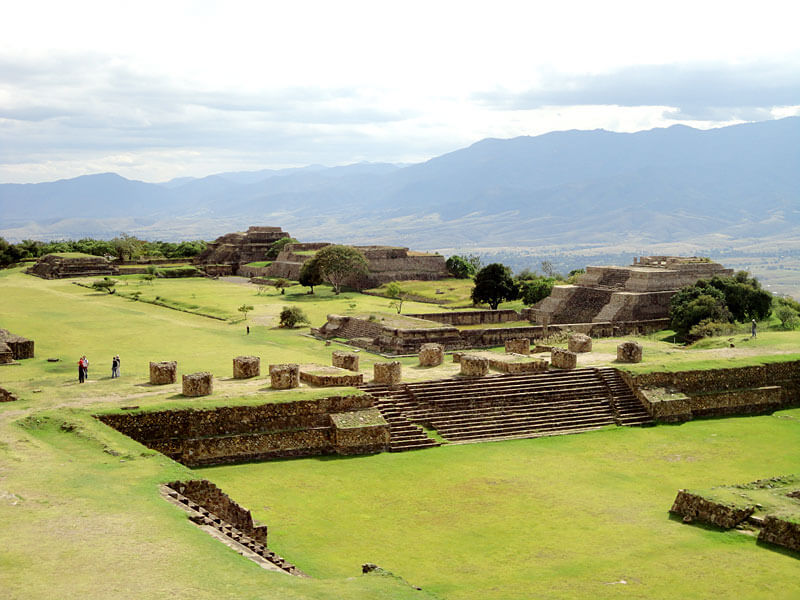 The influence of Teotihuacán on this culture is evident in its monuments
The influence of Teotihuacán on Monte Albán can be seen in some monuments such as Building L where the classic style of the city is observed applying the technique of talud-tablero construction which was used by the Teotihuacán.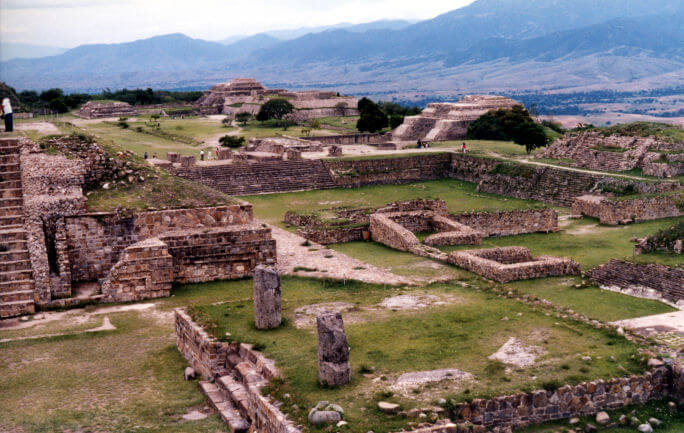 The practice of the ball game was of great importance for the Zapotecs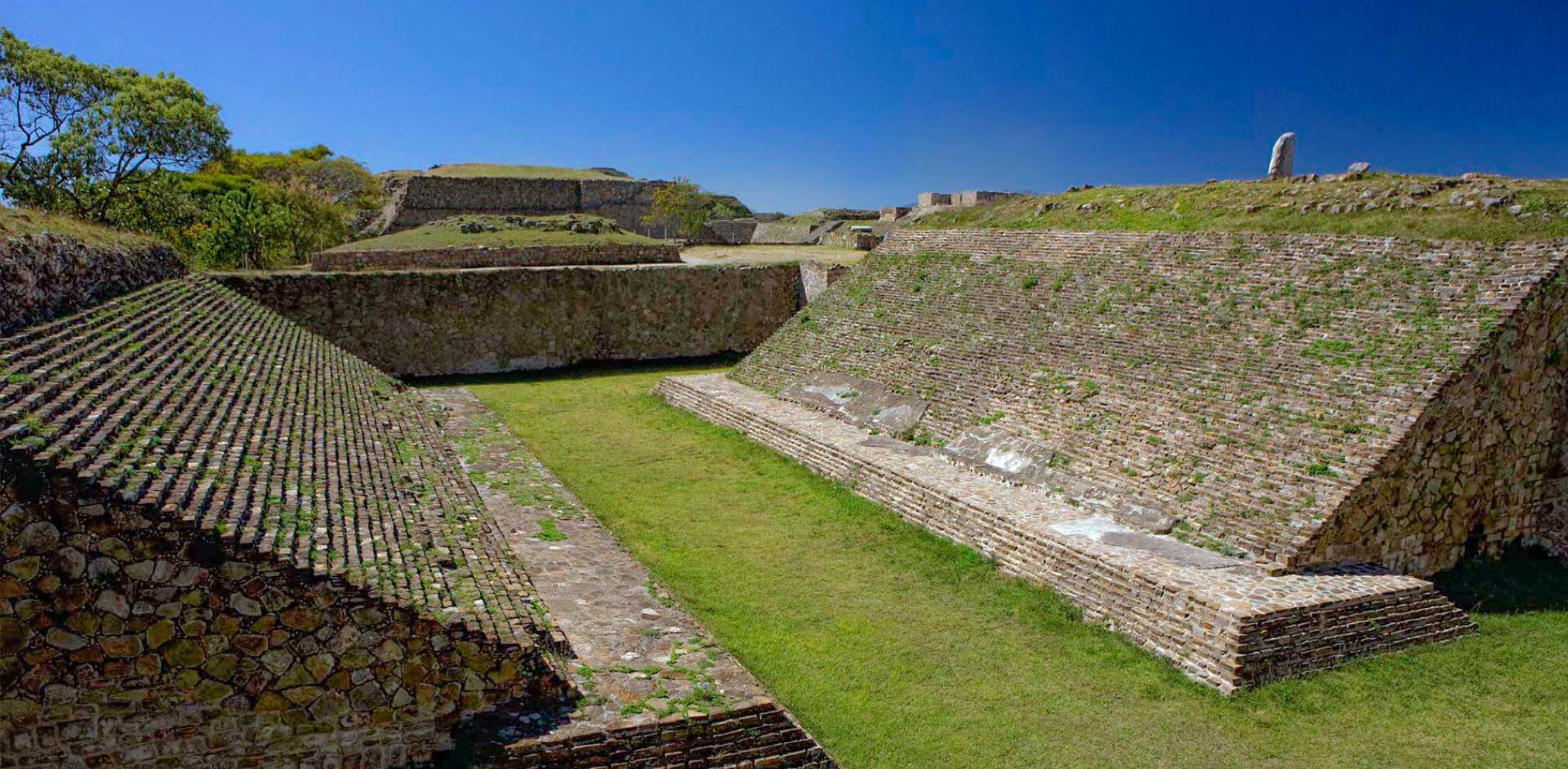 Only in this archaeological site were five ball game courts built, the two main ones being the Big Ball Game and the Small Ball Game, This shows the importance that the ball game had in the cultures of that region and was considered a religious ritual. The game consisted in hitting the ball with the hips, elbows and knees to pass from one side to the other.
Other Articles of Interest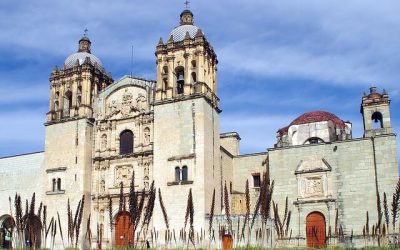 Get to know the Regionalisms in Oaxaca to enjoy your visit to this state more and better understand the talks with its beautiful local people.The regionalisms in Oaxaca are part of its culture with a rich variety of phrases or words very peculiar to this region. We...