The International Volcano Festival is a cultural event in the city of Colima with the purpose of boosting its tourism, economy, culture, gastronomy, promoting the living of its people.
The International Volcano Festival is the most representative event in the state of Colima. For ten days you have the opportunity to enjoy cultural and artistic events with the participation of more than a thousand artists. It has artistic exhibitions, gastronomic areas, crafts, conferences, workshops and academic events, sports activities, mechanical games and some other activities.
The festival offers the opportunity for all families to live together and celebrate in a family atmosphere of joy and lots of fun. It is expected by the majority of the inhabitants of the state who make this festival unique. Without a doubt an event of excellent quality!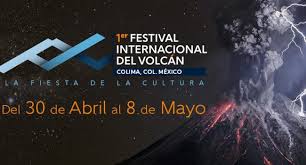 Other Articles of Interest
Distinguished Dishes of Baja California Sur includes those that have traditionally been distinguished throughout the state for years. The cuisine of Baja California Sur is based mostly on seafood products, particularly fish and shellfish from the region. Its...