The International Festival of the Mayan Culture shows the world that the Mayan culture still lives in more than 9 regions of Mexico, Guatemala, Belize, El Salvador and Honduras.
The International Festival of Mayan Culture presents events from different disciplines such as literature, theater, music, academic and scientific events, artistic and cultural exhibitions. The program includes a topic discussed by the round table and a world conference where the topics are always of great interest, among the themes of previous years are "The Cosmology and the Mythology among the Mayans", "The Cosmology and the Mythology of Civilizations Millennia in Preservation of the Planet "," The Time "," The Landscape "to mention just a few.
One of the main objectives of this festival is to teach and deepen on the Mayan themes, which is why there is always the presence of specialists from all over the world who share their knowledge about the colonial and contemporary Mayan culture.
Generally the festival is celebrated in the month of October varying the exact days.
Each year, the festival has a state of Mexico and a country as special guests.
Do not forget that the Mayan culture is considered the most advanced culture of the pre-Hispanic civilizations. Its advances reached knowledge that until today is considered a legacy in various disciplines such as science, astronomy, mathematics among others. The creation of zero in its mathematical system and its Mayan calendar that is even more precise than Gregorian are clear examples of its advanced knowledge of this culture.
Other Articles of Interest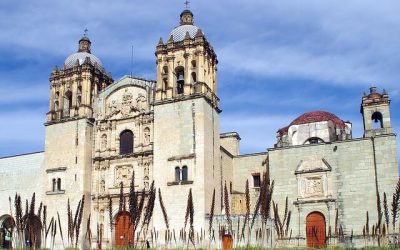 Get to know the Regionalisms in Oaxaca to enjoy your visit to this state more and better understand the talks with its beautiful local people.The regionalisms in Oaxaca are part of its culture with a rich variety of phrases or words very peculiar to this region. We...