Every year the Guelaguetza is celebrated in the city of Oaxaca, also known as the "Monday of the Hill" where the ethnic groups of eight regions of this state offer their culture with dance, music and gastronomy
Each year, communities from eight regions of Oaxaca meet in the city of the same state to offer their cultures through their music, dance, clothing and gastronomy, thus reinforcing the brotherhood that unites all of them.
As tradition, this festival is celebrated on the two following Mondays to the 16th of July. During the celebration you can admire regional dances using their typical costumes of each region, bands of music parading through the streets, women and men walking with their typical costumes some carrying flowers and food, all this in a festive and folkloric atmosphere.
In the Guelaguetza participate about 50 populations of seventeen different ethnic groups that come from the eight regions of Oaxaca to join the celebration.
This festival has its pre-hispanic origin where the indigenous gave tributes to the goddess Centéotl (goddess of corn)
Its pre-hispanic origin was related to the religious ceremony offered to the goddess Centéotl (goddess of corn) by the indigenous peoples of different towns. After the Spanish conquest, the celebration was adapted to celebrate the Virgen del Carmen in the temple of Carmen Alto. Later the celebration was taken to the Fortín´s hill where it is currently celebrated.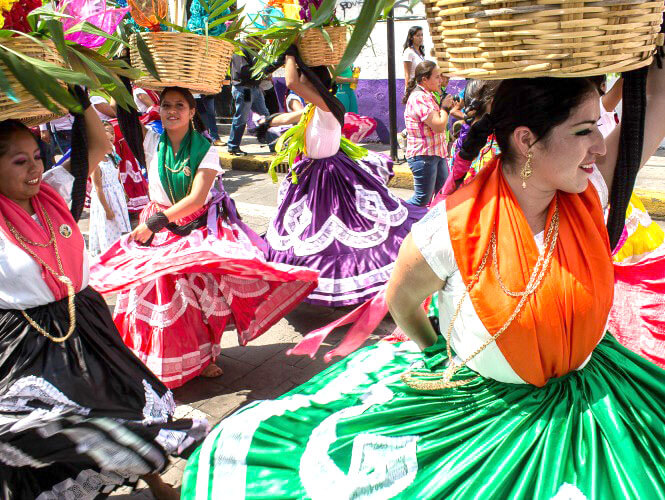 Other Articles of Interest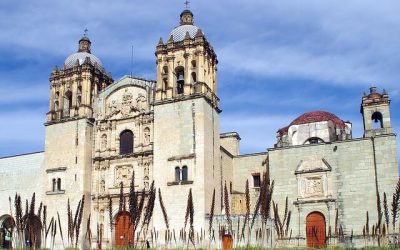 Get to know the Regionalisms in Oaxaca to enjoy your visit to this state more and better understand the talks with its beautiful local people.The regionalisms in Oaxaca are part of its culture with a rich variety of phrases or words very peculiar to this region. We...