Sample Mexican Car Insurance Policy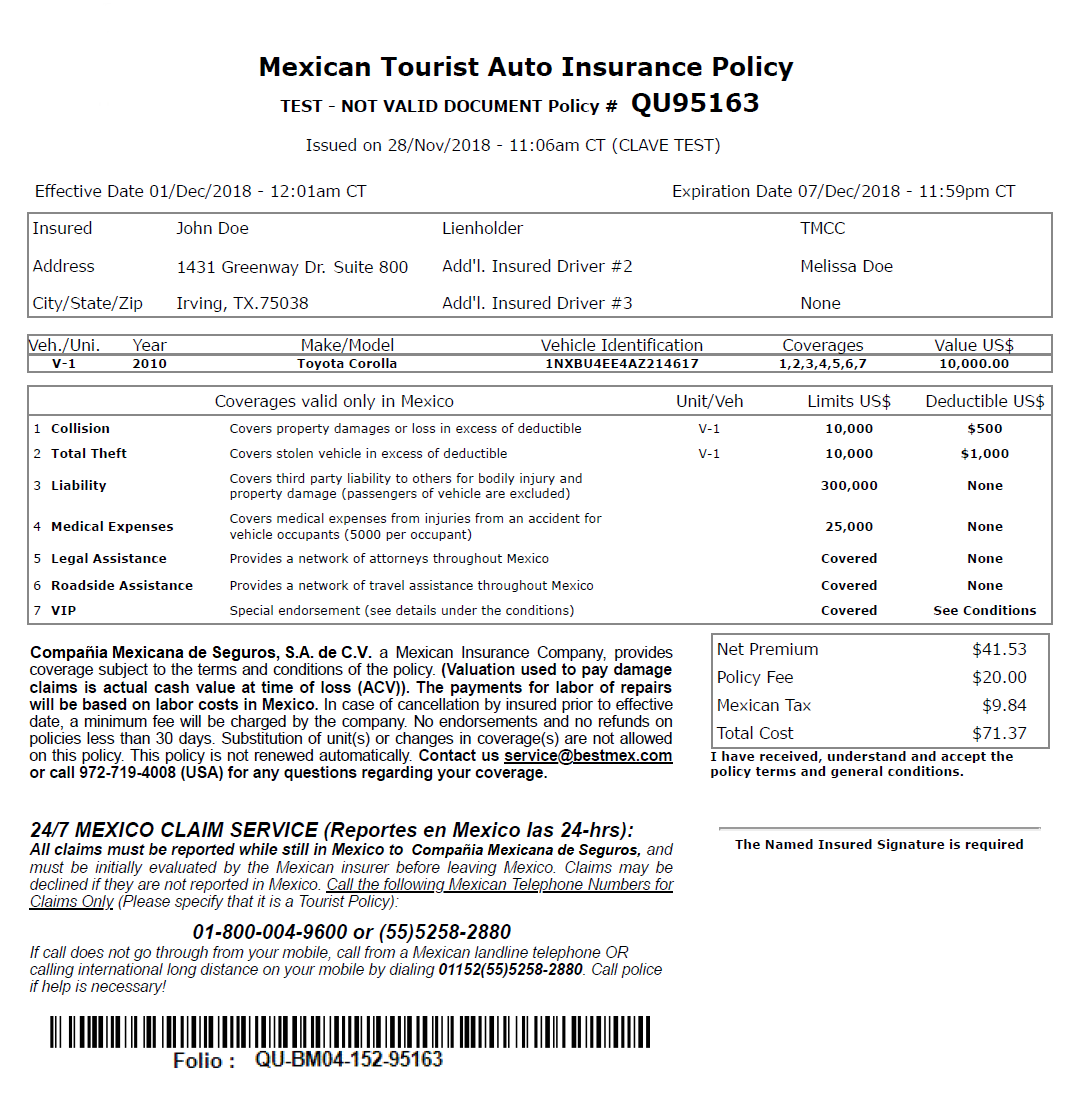 What does the Document Include?
This page shows you an example of a policy issued at BestMex. This is the document that is sent when purchasing a policy with BestMex. This document contains all the details of the necessary information such as:
Coverage dates (start and end of coverage)

Personal information of the contracting party (name, address, drivers)

Detailed information of the insured vehicle (brand, model, year, value, serial number, coverage, etc.)

Contracted auto insurer Policy coverage with limits and deductibles.

Information for claim reporting.

etc.
Important Note
It is important that you always carry this document with you when driving in Mexican territory. In case of an accident, the insurer will require it and on many occasions if the traffic authorities stop you to verify your documents, they may ask you to show the document. Do not forget that here you will find the telephone numbers where you should call in case of an accident, 24 hours a day.
Other Articles of Interest