Privacy & Security Notice
BestMex 
always gives priority to the protection of your personal data and privileged information. We DO NOT sell your information. We limit access to your personal and privileged information to those people who need to know you to perform their work and offer services, and always as required or permitted by law. We maintain physical and electronic security measures to protect your information against unauthorized use or disclosure. We are committed to protecting the privacy of our online visitors to our website. We maintain physical, electronic and procedural safeguards to enhance the security of your personal information.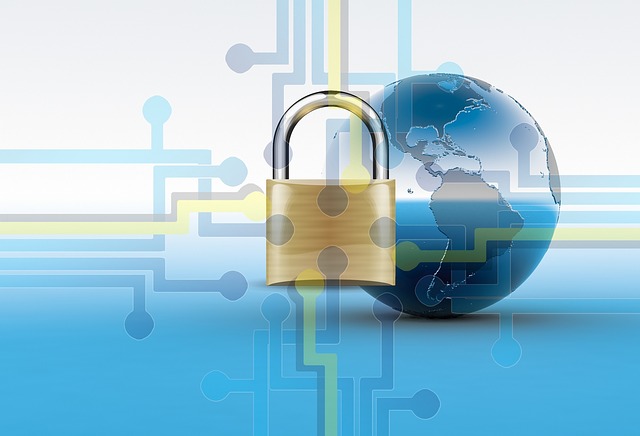 How BestMex will treat your data
BestMex as part of MXGA Auto Inc and MXGA, Inc., (hereinafter BestMex), located at 1431 Greenway Dr. Suite 800, Irving, TX 75038 – USA, informs you that it will process your Personal Data (Identification data, Labor data, Data of transit and migratory), Financial Data and Sensitive Data (Health data, personal and physical characteristics and gender), which have been provided by you and collected through this BestMex website, as indicated in this Notice Of Privacy.
Information that is collected
The necessary information is collected and used to effectively serve you and allow us to meet your needs, such as:
Information we receive from your auto insurance application, and through correspondence and communication we maintain with you, including your name, address and telephone number.

information about your transactions with us.

Information that you provide to us on our website.

Information about the use of the website (or traffic)
Customer list information provided by other organizations and marketing data providers.

Information from government agencies and insurance support organizations.

information regarding the processing of claims, which may include medical information.
This information allows us to issue policies, process claims, ensure proper billing, and offer services.
The use of "cookies" on our website
At BestMex we use cookies to improve your access to our website.
A "cookie" is a small amount of data that is sent to your browser from a web server and is stored on the hard drive of your computer or mobile communication device. "Cookies" do not store personal information about you, unless you knowingly provide it. The "cookies" can store non-personal information, such as, for example, pages of a website or advertisements to which your browser has accessed.
We use "cookies" to store information and personalize your experience on our website. For example, "cookies" allow our website to recognize you as a previous visitor, and thus save and remember any preferences that have been established during your previous visit to our website.
You have some level of control over the use of "cookies". Many browsers can be configured to notify you when a "cookie" is being installed on your computer. Many browsers can also be programmed to reject "cookies", although this can affect your Internet experience. Also, you can delete the "cookies" that are already on your computer. For more information on how to handle "cookies", you should consult your user manual, the FAQ section, or the "Help" function of your browser and the operating system software of your computer.
Browser information
BestMex obtains the browser information that you use when accessing our site. This includes information such as the IP address, the page you are requesting and some attributes of the software and hardware.
Communication system information "Chat"
BestMex uses an intermediary in the Chat communication system, Zendesk. When you initiate communication with us through a "chat", data is shared with this intermediary such as your IP address, Internet Service Provider among others and by using the chat system with us or sending a message you enter your Email address and name. For more details of the privacy notice of this intermediary, consult Privacy of Zendesk.
Information we share with third parties
BestMex does NOT sell, does NOT rent, does NOT share with any external institution (except with the insurers with whom we work to provide Mexican Car insurance) any information that is provided through the website unless required by law. 
The information provided by you is used only to carry out the issuance of your Mexican car insurance policy. Only in the case of being required or permitted by law, we share the information we collect with:
Insurance Industry regulators.

law enforcement agencies or other government authorities.

anti-fraud organizations.

the third parties that help us process transactions authorized by you and provide services to us and to you.
If you access our website or send us an email with questions or comments, we may use your personal information to respond to such inquires, questions or comments. We only save your questions or comments, or your email address as a reference for the future.
Availability of information in our system
All of our clients have direct access to their information through our website. Using your phone number or email you access the system and in the My Account menu you can view, correct or delete any personal information that needs to be changed.
Changes in the Privacy Notice
The Privacy Notice of this website is subject to changes or updates by BestMex at any time and without prior notice.

The changes may include declarations or notifications that replace the current ones. We ask you to review this privacy notice periodically to stay updated on the changes that are made.

Your continued use of this website implies acceptance of any change or update to this Privacy Notice. Any new update will invalidate the previous one and will take effect at the time of publication.
Security of the information
BestMex protects your most sensitive information, such as your credit card, using "Secure Sockets Layer" (SSL) technology to transmit your information in a secure manner.

We NEVER store your card data in our databases in order to avoid theft of critical information.

SSL is the standard in the industry to achieve sensitive information transfers in a secure manner while it is transmitted over the Internet. It is a protocol that verifies the authenticity of the servers, uses data encryption to keep your information safe, to prevent others from reading the information and to maintain the integrity of the message
Informational Content
The informational pages contained on this website (other than those directly related to Mexican Auto Insurance Policies) are for general information purposes only. BestMex provides the information, and while we endeavor to keep the information up to date and correct, we make no representations or warranties of any kind, express or implied, about the completeness, accuracy, reliability, suitability, or availability concerning the website or the information or related graphics contained on the website for any purpose. Therefore, any reliance on such information is strictly at your own risk.
In no event will we be liable for any loss or damage, including, without limitation, indirect or consequential loss or damage, or any loss or damage arising from data loss or profits arising out of, or in connection with, the use of this website.
Through this website, you can link to other websites that BestMex does not control. We cannot control those sites' nature, content, and availability. The inclusion of any links does not necessarily imply a recommendation or endorse the views expressed within them.
Every effort is made to keep the website up and running smoothly. However, BestMex takes no responsibility for, and will not be liable for, the website being temporarily unavailable due to technical issues beyond our control.
SMS Privacy Notice
BestMex never shares your Opt-In consent data and mobile number with any third parties.
BestMex never shares or sells your Personal information to third parties for marketing purposes.
Read the SMS Terms & Conditions.
Important Note
We want you to consider that on the Internet perfect security does not exist, and there is always the possibility that there is some risk in the transmission of information by electronic means. As long as we consider it appropriate, we use security measures consistent with industry standards, such as firewalls and encryption technology, to protect your information. However, since no security system is impenetrable, we cannot guarantee the security of our databases, nor can we guarantee that the information you provide will not be intercepted while being transmitted to us over the Internet 
Other Articles of Interest