7 Important Mexico Auto Insurance Requirements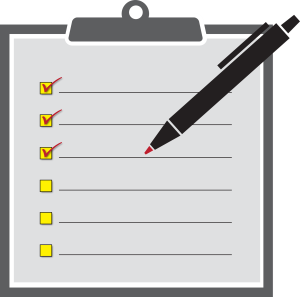 1. Vehicle Type
The available vehicle types are
Cars or Sedans
Van or Minivan
Truck or Pick Up
SUVsRVs or Recreational Vehicles
Street Legal Motorcycles (Motorcycles are insured with Liability Only).
2. Actual Cash Value (ACV) of the vehicle
To write the best value for your vehicle, we recommend searching for the current value or ACV on kbb.com or nada.com.
3. Towing or other units
If you are towing other units such as a trailer, you will also need to know the value, serial number, or ID of the additional unit(s).
4. Effective and expiration dates
The tourist auto insurance can be purchased to cover from 1 day to 365 days and can be purchased up to 180 days before your trip to Mexico. If you travel to Mexico often or your journey will last more than 40 days, an annual policy may be more convenient because the rates used by insurers for tourist cars are cheaper when the coverage is long-term.
5. Personal data for the Mexico auto insurance:
•Telephone number and email to manage your account and receive a copy of the policy.

• Full name of the owner or owners of the vehicle. These names must appear in the tourist auto policy as the main insured (Owner/Driver #1) even if this person is not who will drive the vehicle in Mexico.

• Names of insured or additional drivers. In the auto policies for Mexico, it is not mandatory to write these names, but you must know who can drive a foreign vehicle in Mexico. In the following question, you can find out about the drivers in Mexico.
6. Vehicle Identification Number (VIN)
The most important information is the vehicle identification number (VIN) of the vehicle you wish to cover. At BestMex.com, we make it easy to find the VIN of your vehicle with the plates (and the state of the plates). You can also look for the VIN in the vehicle registration or in the American insurance policy. Here is a list of the most common information you will need to purchase Mexican auto insurance.
7. Name and address of the Lienholder
In case the vehicle is financed, you will need the name and the address of the financial entity to write this information as a lienholder on the Mexican auto insurance policy.
Know the States where Auto Insurance in Mexico is Mandatory
Since January 1, 2019, auto insurance has been mandatory for all vehicles that have a motor, such as cars and motorcycles. In case of not having a policy before a traffic review or in a road accident, you will be sanctioned with a fine. This was stipulated by the Federal Roads, Bridges and Motor Transport Law, which requires as a mandatory requirement to have auto insurance with at least the coverage of "Civil Liability for Damages to Third Parties", which can guarantee compensation for material damages. , whether public or private, as well as bodily injuries to third parties in which the insured vehicle is responsible for those damage.
Baja California
Chihuahua
Coahuila
Colima
Ciudad de México
Estado de México
Jalisco
Nayarit
Nuevo León
San Luis Potosí
Sinaloa
Tabasco
Tamaulipas
Querétaro
Veracruz
Yucatán
Other Articles of Interest