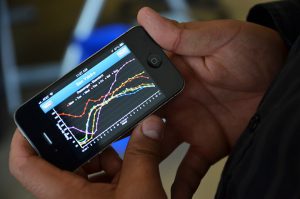 Since long ago, people cross the border between Mexico and The US everyday for work, visiting a relative or just to do some shopping, especially on this holiday season. To cross from one country to another, you simply require your passport, driver's license, your auto insurance and as a plus, bring money of the foreign currency.
Borders can be crossed by foot or even by bicycle if you go to a place nearby, if not, the best way is to do it by car. We know that waiting times are not your favorite thing, however today there are several websites that can inform you in real-time, the expected time you will spend before crossing the border, in the different points of crossing.
Nowadays you can plan it from any place through your mobile. In this blog we will share with you, the names of some applications for iOS and Android devices, diapositives, that will help you find out the waiting time at border crossings.
The first app was created by the University of California in San Diego, it's called " Best Time To Cross The Border". This application will show you the time it will take to cross the border from Mexico to the United States. At the end of your trip, this can be a good option, since usually takes more time to return to the US than to leave the country. This app is available for iOS and Android and is based on real-time users that update the waiting time every minute the time it took themafter they to crossed the border.
There is another app with the name "Border Wait Times" made by Delio Castillo, that provides you the estimated wait times for crossing the border from Mexico and Canada to the United States.
As you can see, there are many options to cross the border optimizing your time. Take advantage of the new technologies and don´t forget to insure your car with the best Mexican auto insurance BestMex.com
www.bestmex.com