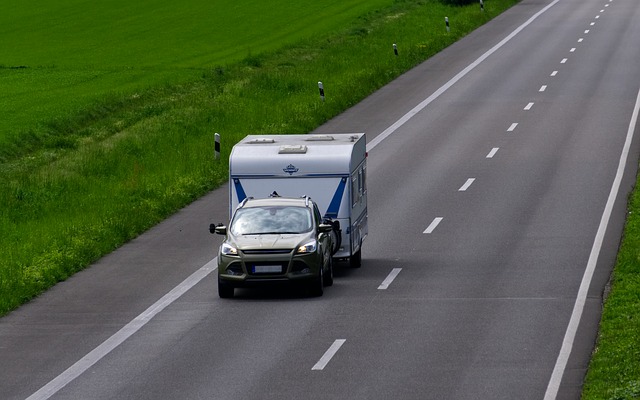 The 10 Rules of a Good Driver  
When driving in Mexico, remember that it is best to follow the rules of the road to avoid fines and conflicts during your stay. Although there are many traffic rules that apply in the country, recently in Mexico City the 10 Rules of the Good Driver have been promoted among citizens to have a better road coexistence and an improvement in mobility. Here are the 10 promoted rules.
Do not exceed the speed limit

Don't drive drunk

You should not courier when driving

In red light, there is no continuous turn

Respect the meter and a half to cyclists

At unmarked junctions, the step is one x one

On a motorcycle, wear a helmet; drive, wear your seatbelt

Do not obstruct the pedestrian crossing

Don't miss the yellow light

Don't double park
Transit Rules in México
Other Important Driving Rules in Mexico
Here are some other important driving rules in Mexico:
The yellow light is a signal to stop, not just slow down • In many cases, the left lane is only to pass. Once you have passed a car, return to your lane.
Sites or areas under construction are sometimes not well marked, so drive with caution .
Using the cell phone when driving is not allowed and is cause for receiving a ticket.
Be careful in pedestrian crossing areas. In many of them, pedestrians have the right of way.
The limits for driving or "comfort areas" are smaller, therefore, people drive closer.
Note that sometimes the red brake lights of the vehicle in front of you often do not work.
It is not advisable to drive at night.
The speed limits in Mexico are marked in kilometers ( 1 mile = 1.6 kilometers ).
Drive more slowly than the minimum allowed speed, which is indicated on most roads and highways. An easy way to convert kms to miles is: 100km/hr is approximately 60 mph, so if the maximum speed as marked is 100 km/hr, it is advisable to drive at 55 mph (90 km/hr).
In the United States driving faster than the maximum speed limit happens; in Mexico this is NOT done.

Transit Rules in México
Most common fines in Mexico
Parking in prohibited areas. Article 11. "Drivers of all types of vehicles are prohibited… III. Circulate or stop in restricted areas delimited by pavement markings, including designated areas for parking on public roads. ". Do not block water intakes, garages, entrances, ramps or double-park, preventing the passage of vehicles.

Do not wear a seat belt. Article 37. "The drivers and occupants of the vehicles must comply with the indicated safety provisions…. Tails. II Inc. b) Ensure that all passengers use the seat belt correctly, in addition to putting on their own, except for occupants of emergency vehicles. "

Exceed the speed limit. In Mexico City, access roads have a limit of 80 km / h (for example Circuito Interior or Periférico). Primary roads (such as road axes) allow a maximum of 50 km per hour. On the side streets, the limit is 40 km / h. In calm traffic areas, it is 30km / h, in school zones, hospitals, nursing homes, shelters and family homes, the maximum speed is 20km / h, in parking lots and pedestrian paths it is 10km / h.

Driving under the influence of alcohol or drugs. Article 50. "It is forbidden to drive motorized vehicles when there is an amount of alcohol in the blood greater than 0.8 grams per liter or alcohol in expired air greater than 0.4 milligrams per liter, as well as under the influence of narcotics, narcotics or psychotropics when driving. ".

Use of the cell phone or any other device. Article 38. "Drivers are responsible for avoiding actions that endanger their physical integrity and that of other road users, therefore it is prohibited … To use a cell phone or any communication device while the vehicle is in motion" .

Failure to yield to pedestrians. Pedestrians have the highest priority in traffic regulations. "Priority will be given in the use of road space according to the following hierarchy:".

Pass the traffic light. Failure to observe the traffic light involves a very great risk of having an accident and a fine.

Driving without a license. Article 44. "When they are minors, carry a driving license, When they are of legal age, carry a valid license corresponding to the type of vehicle."
For more details visit 8 infracciones más comunes.
Other Articles of Interest