Qualitas
Qualitas
In BestMex.com, we offer you the best options of Mexican car insurance policies for crossing between the United States, Canada and Mexico. We work with the best car insurers in Mexico, as the case may be, which are evaluated and have received a high rating from Standards & Poor's© and A.M Best Company©. In México we work with GNP, HDI, Mapfre and Quálitas, 
.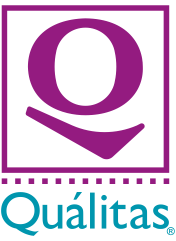 Qualitas is a Mexican insurance company founded in 1993, which has achieved rapid and solid growth. After 24 years it is  the leading insurer in the automobile market. Quálitas offers products for vehicles of all types, from automobiles and motorcycles to public service and heavy equipment.
Qualitas carries the quality in its name, since the meaning of Quálitas in Latin means "quality". For the company, quality is an attitude that governs the entire organization and, thanks to this, they have achieved solid growth in a short term.
Qualitas is distinguished by its quality of service and personalized attention with which it has established itself as one of the best in the market.
Why choose Qualitas ?
Consolidated organization as a leader in the Mexican market.
It offers the best coverage packages for your vehicle.
Bilingual attention 365 days a year.
It offers the best protection and services associated with your insurance.
What advantages does the Qualitas Mexican Car insurance policy offer ?
Personal protection depending on the days of stay, from 1 day to 1 year.
Various liability limits; $ 50,000, $ 100,000 and $ 300,000.
Several Medical Expenses limits; $ 10,000 and $ 25,000 dollars.
Compensation to Commercial Value in force at the time of the accident.
Bilingual telephone service 365 days a year.
According to the protection contracted, the Insurance offers the following Coverages:
Collisions, rollovers and glass breakage caused by road accidents.
Payment of damages for Total Theft.
Civil Liability Damage to Third Parties for accidents with other drivers involved.
Civil liability for damages to occupants.
Liability for damage caused by the load. 
Ecological Civil Liability
Medical expenses for the driver or his companions.
Guaranteed bail and legal assistance in case of accidents with legal repercussions.
Travel assistance services with towing service, rental of vehicle for repair, as well as tourist and administrative information.
Extension of coverage.
Transportation expenses for total loss of the insured vehicle.
Gerencia de Qualitas del Departamento de Autos Turistas:

Calle Jose Maria Velasco #2627

Colonia Zona Rio

C.P. 22010 Tijuana, Baja California – Mexico

Tel: 664.634.1446 al 48
Corporate Offices:

Av San Jerónimo 478

Jardines del Pedregal, Álvaro Obregón

C.P. 01900, Ciudad de México.
Other Articles of Interest