Español COVID-19
 At BestMex, we are concerned about the health and well-being of everyone, we believe that staying informed about what is happening in relation to COVID-19 helps us make better decisions and plan better. Stay 
Due to COVID-19 the United States and Mexico have extended the restriction "non-essential" travel between the two countries until October 21, 2021 – 11:59 EDT.
The border crossing from Mexico to the United States is only for US citizens  and legal permanent residents, as well as for individuals traveling for medical,  educational, labor and other reasons considered essential, until October 21 , 2021.
July 21, 2021. Temporary Restriction when crossing the border between the United States and Mexico.
The new COVID travel restrictions applied as of January 26, 2021 for people who travel by plane do not apply to land border crossings.
January 26, 2021. New Travel Restrictions for people who travel by plane.
Can a US citizen or legal resident return to the United States?
Yes, the return of American citizens or legal residents to the United States is considered an essential trip.
What are "non-essential" trips?
"Non-essential" trips include trips that are tourist or recreational in nature.
People traveling for tourism purposes (eg tourism, recreation, gambling, or cultural events).
What are "essential" trips?
"essential" trips include the following:
Citizens and legal permanent residents returning to the United States.

People who travel for medical purposes to receive medical treatment.

Individuals who travel to attend educational institutions.

People who travel to work in the United States (for example, people who work in the agricultural industry who must travel between the United States and Mexico to promote such work).

Individuals traveling for emergency response and public health purposes (for example, government officials or emergency personnel entering the United States to support the efforts of the federal, state, local, tribal, or territorial government to respond to COVID- 19 or other emergencies);

Individuals engaged in legal cross-border trade (for example, truckers who support the movement of cargo between the United States and Mexico).

Individuals Engaged in Official Government Travel or Diplomatic Travel.

Members of the US Armed Forces. USA, and their spouses and children, who return to the United States.

People involved in military-related travel or operations.
What to expect when crossing the border into Mexico?
According to the Instituto Nacional de Migración in Mexico, people who enter Mexico are subject to:
A medical checkup that uses a laser to measure your temperature.

Questions about your current health status and the countries to which you have recently traveled.
DON'T forget that Stay Well Informed COVID-19 is a positive way to carry the daily routine at home.
Other Articles of Interest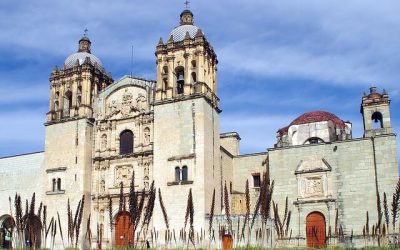 Get to know the Regionalisms in Oaxaca to enjoy your visit to this state more and better understand the talks with its beautiful local people.The regionalisms in Oaxaca are part of its culture with a rich variety of phrases or words very peculiar to this region. We...