To ensure that

Banjercito

returns your

Security Deposit

that you paid when processing the temporary import permit for your vehicle, you must register your

departure from Mexico

through the

cancellation of the import permit

, either partially or permanently before the expiration date of your permit.
If you carry out the cancellation process before the maximum return date specified in your permit, the guarantee deposit that you paid will be returned in all applicable cases below.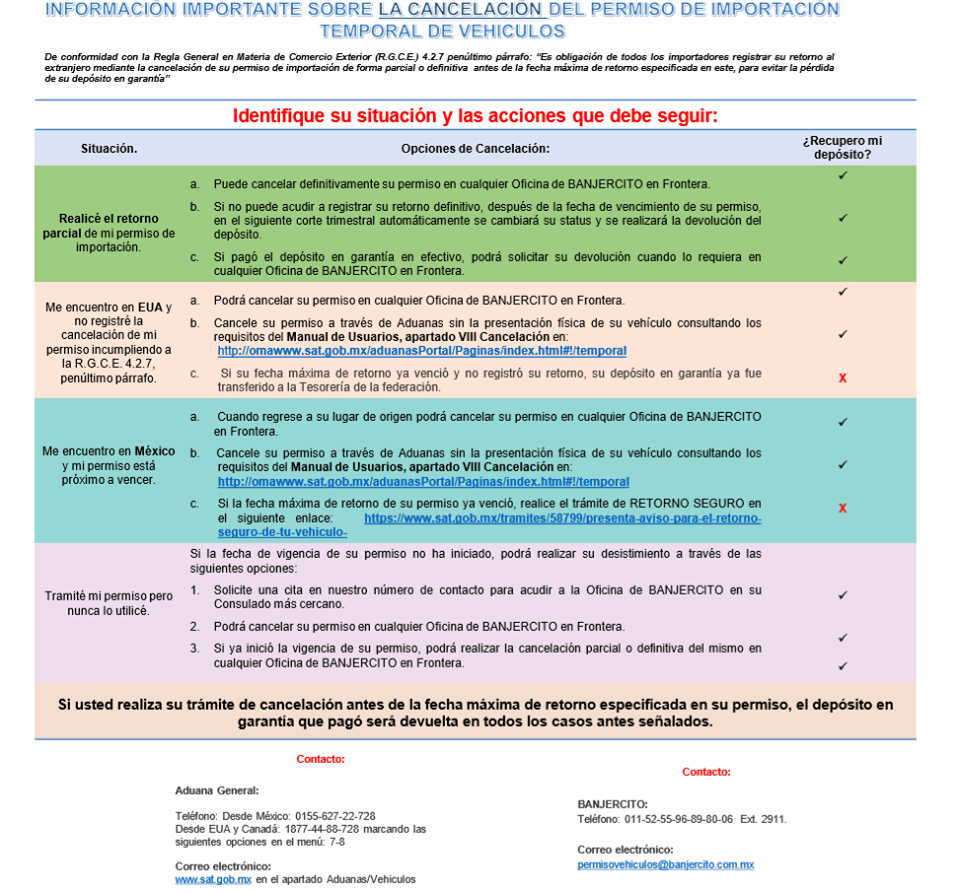 Situations and Actions in the 
Cancellation Temporary Vehicle Import Permit
I made the Partial Return of my Import Permit
I am in the USA and I did not register the cancellation of my permit, in breach of the R.G.C.E. 4.2.7 penultimate paragraph.
I am in Mexico and my permit is about to expire
I processed my permit but never used it.
If the validity date of your permit has not started, you can withdraw through the following options:
f the validity of your permit has already started, you can make the partial or definitive cancellation of it at any Banjercito office on the border.
Other Articles of Interest